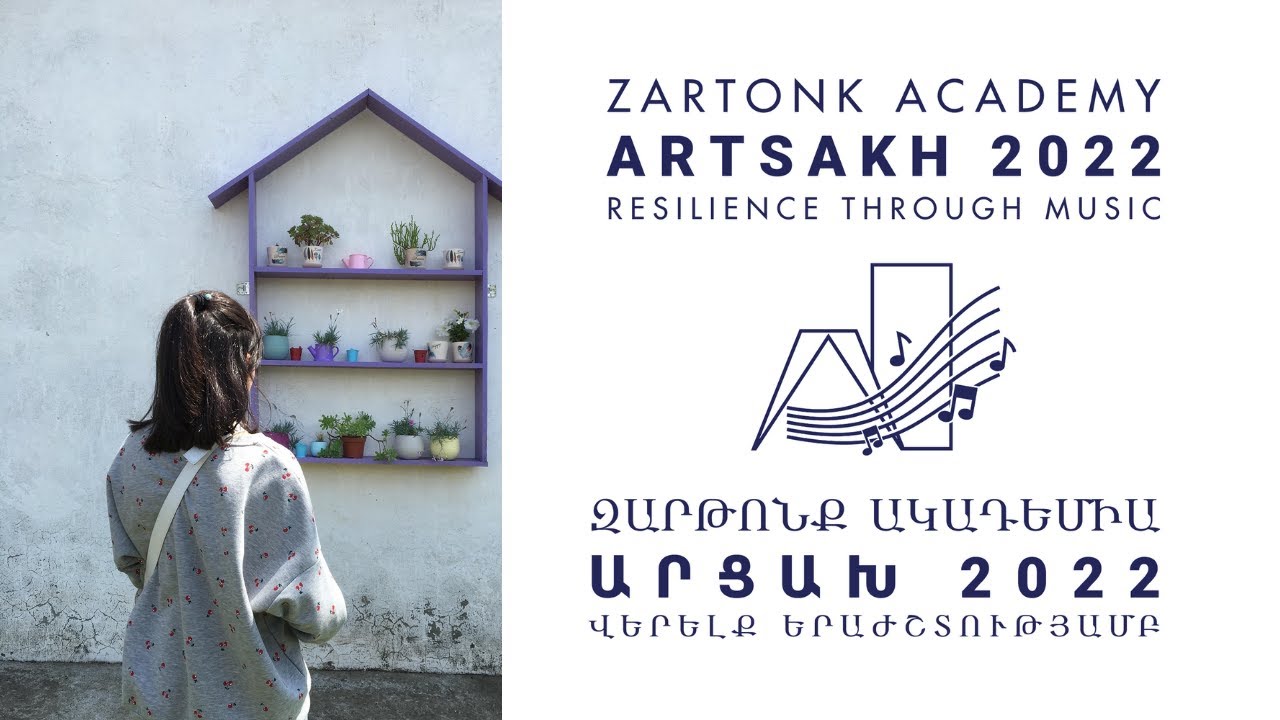 WHO? Led by international opera star Hasmik Papian, our Artistic Director, Zartonk Academy is a program of the Atken Armenian Foundation. It will collaborate with the Government of the Republic of Artsakh as well as international and local artists and partners, including music schools, cultural centers and creative labs.
WHAT? A summer music academy modelled on proven state-of-the-art music training mechanisms. The Academy will consist of Folk, Chamber, Voice, Jazz, and Creative Writing masterclasses as well as a Junior Music Academy led by international and local artists. Zartonk in Artsakh will include collaborations and live performances, creative programs with local partners, scholarships for participants and much more.
WHERE? Stepanakert, Republic of Artsakh.*
WHEN? July 18-31, 2022.
WHY? With the war, pandemic and political unrest in the region for the past few years, the grief-stricken people of Artsakh are in need of uplifting and enriching programs. This is especially true for its young, trauma-inflicted population who need positive and practical ways to be inspired for their future. Music can strengthen community, form identity, and build bridges; it is also a healing force that can help build resilience. This program will bring real change—an Awakening or Զարթոնք—not only for the youth and people in arts and education, but also to Artsakh's public at large living in this post-war climate.
HOW? Fully funded through fundraising efforts of the Atken Armenian Foundation and its partners. Local authorities will help provide locales, concert halls, and PR efforts to publicize the masterclasses and concerts to encourage local participation.
*We continue to monitor the situation in the region and have a plan 'B' to hold Zartonk in Gyumri. Zartonk is happening, no matter!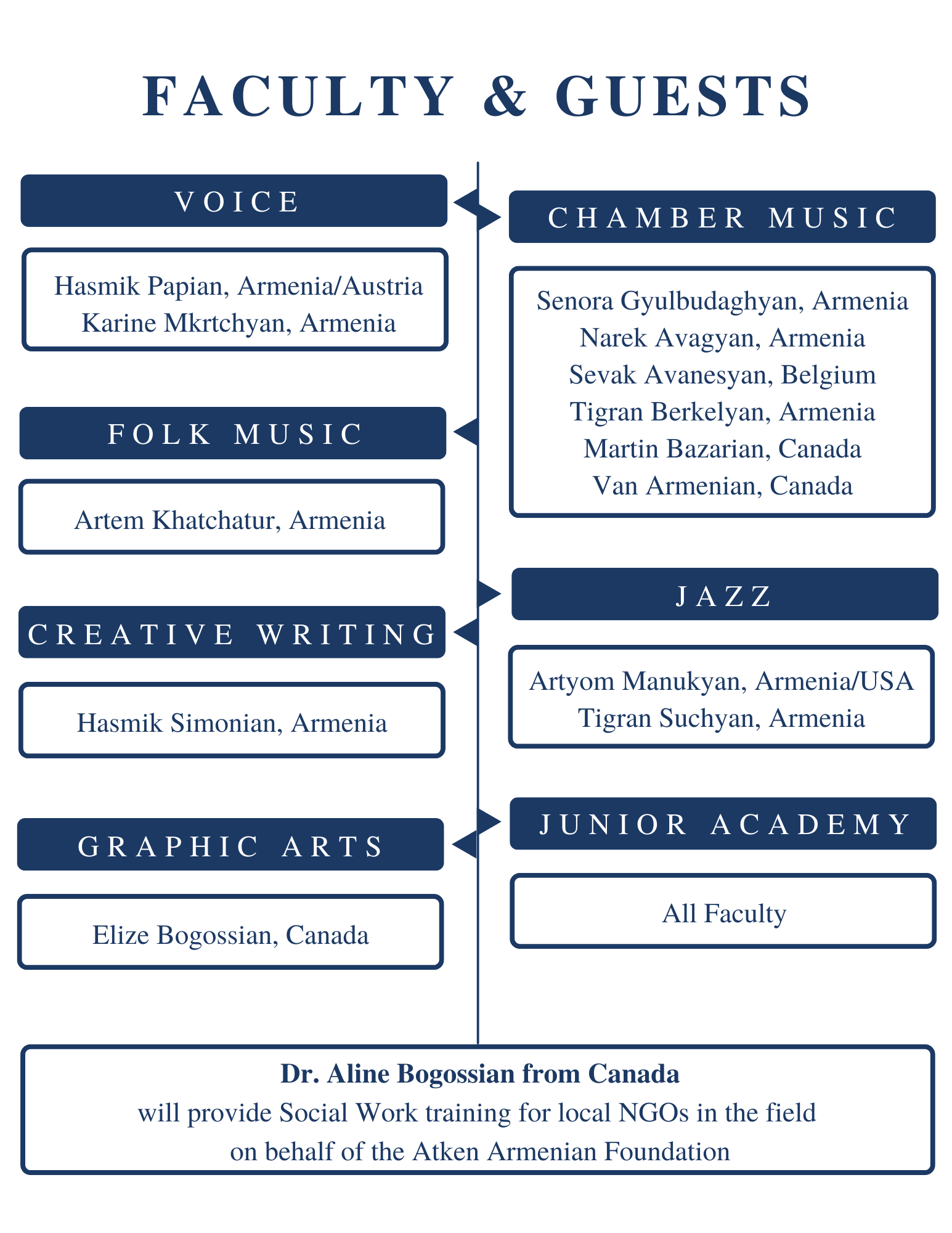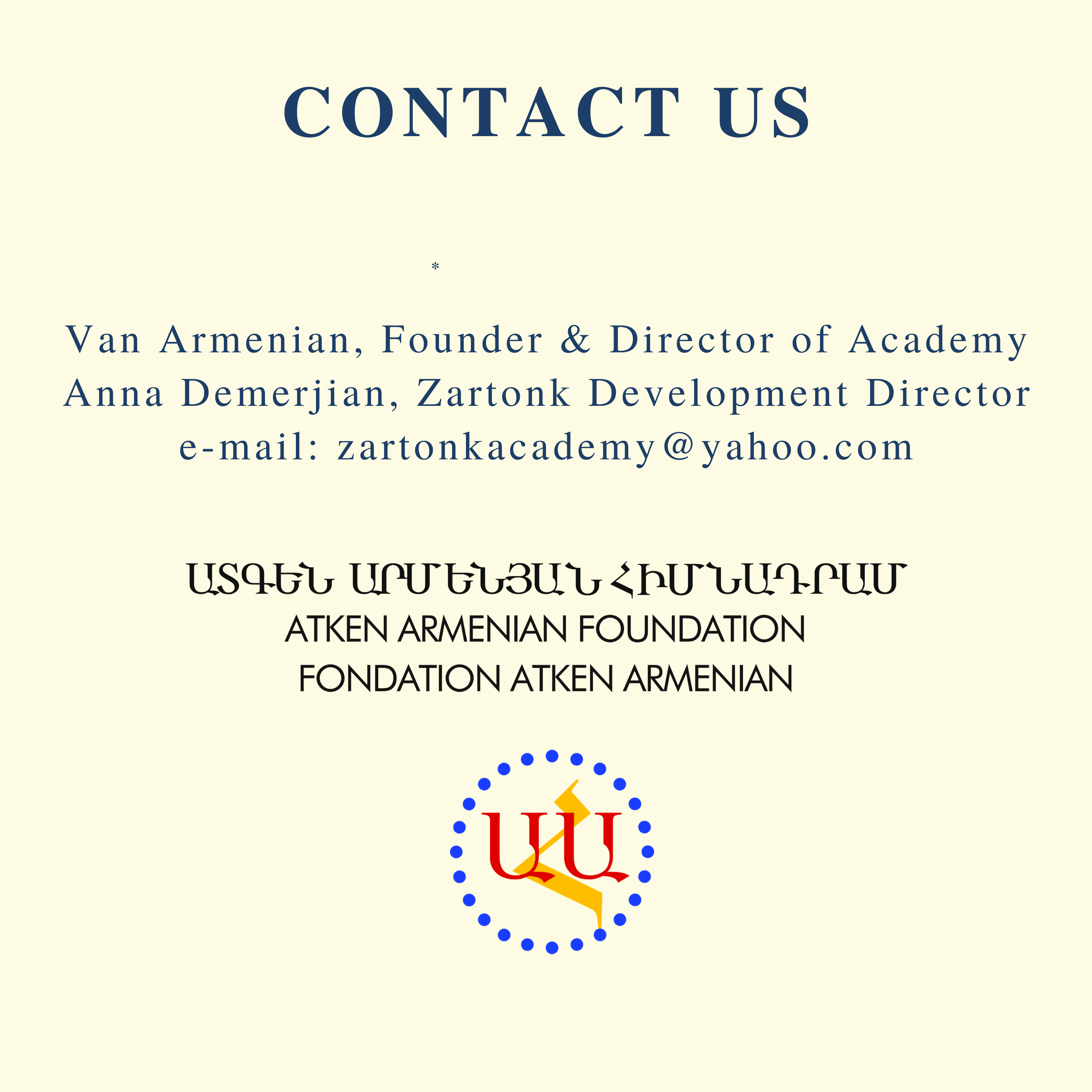 DONATE DIRECTLY
or
Mail your cheque to:
Atken Armenian Foundation
2110 rue Harbour
Laval, Quebec
H7T 2M5
Don't forget to:
1) Always include your contact information for your tax receipt
2) Indicate clearly for what project you are donating.
100% of your donation will go to that project, no overhead, no salaries to pay, we at the AAF are all volunteers.
The AAF is a registered Canadian Charity (BN: 851162461RR0001) and provides tax receipts for all donations.