HEAR-VDz
Housing/Employment for Artsakh Refugees - Vayots Dzor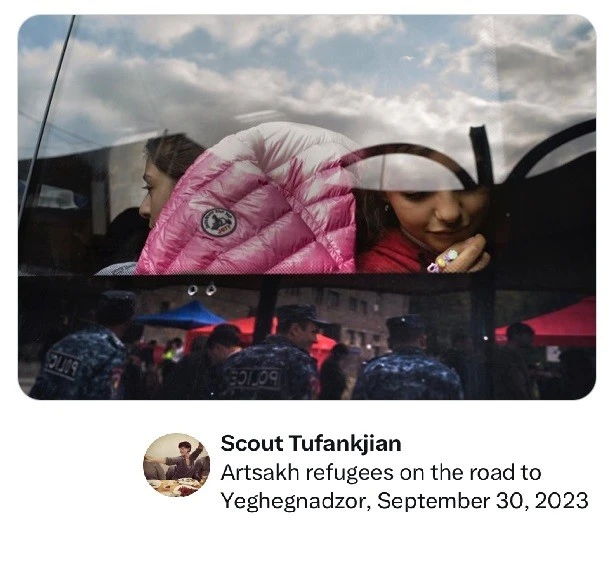 The AAF is requesting donations for a new project in Vayots Dzor to expand housing available to refugees from the Republic of Artsakh (Nagorno Karabakh). In response to the Armenian Government's call for volunteers to aid in opening up housing in rural areas, a local NGO (Syunik Development NGO) under the supervision of Ottawa and Yegheknadzor resident, Antoine Terjanian (AAF Board Member and Director for Vayots Dzor) will ensure your donations go directly to low-income Armenians and encourage them to open their homes to Artsakh refugees. Vayots Dzor, with its significantly lower housing costs compared to Yerevan, offers a promising opportunity to create a safe and welcoming environment for displaced individuals and families from Artsakh. 
Furthermore, as part of our commitment to holistic support, we are initiating a program to incentivize local farmers in Vayots Dzor to employ Artsakh refugees, for Artsakhtsis to cultivate now abandoned agricultural land and to address certain professional capacity gaps in the Vayots Dzor. By doing so, we aim to address housing challenges and promote economic stability and integration within the community.
THE PROJECT IS A WIN/WIN/WIN
Helps Armenia address its housing stock supply.

Helps Artsakh refugees find longer-term settlement and integration into communities.

Helps develop the rural areas, population growth, and economic progress in Armenia.
BEST DONATION METHODS
Interac e-transfer: Send directly to our account using the email

[email protected]

m
Check: Mail to

Atken Armenian Foundation, 2110 Harbour, Laval, QC, H7T 2M5.

PayPal: Donate through our PayPal link with no fees.
IMPORTANT INFORMATION
When donating, email us separately, specify the project, and provide your residence address for tax receipts.
NO FEES FOR ANY DONATION METHOD.
PayPal Giving Fund will email you an official tax receipt.
The AAF is always in full control of its projects in Armenia, sometimes implementing them in partnership with reliable local partners.
Make a Positive Impact Today!
Write to us and share your experience and motivations.
SHARE!