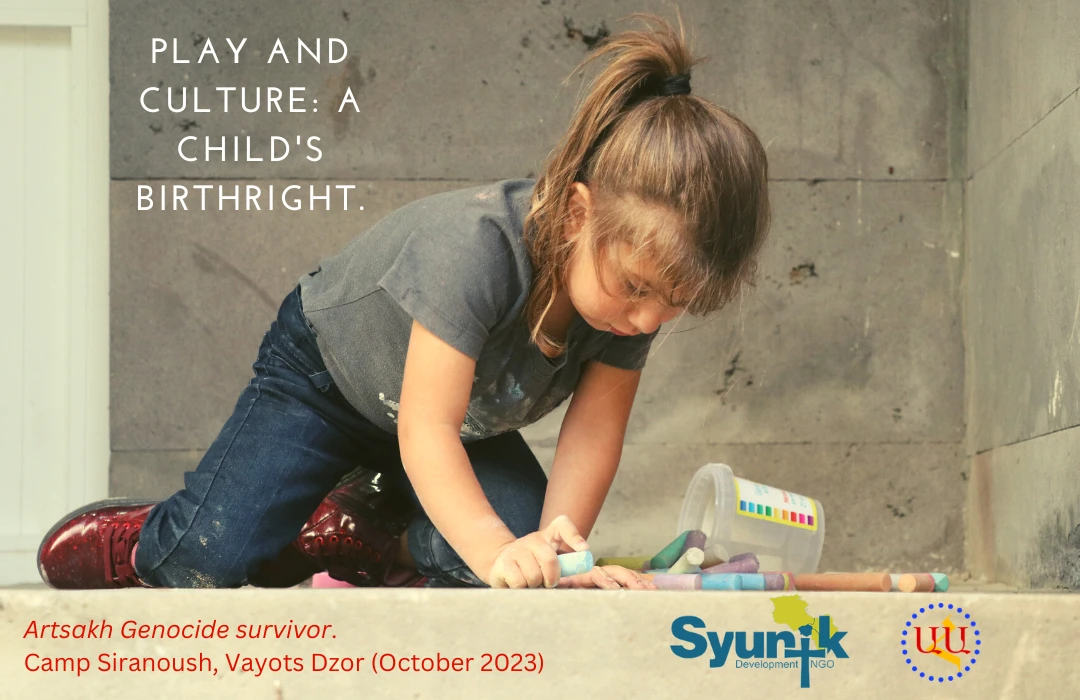 I WANT TO SUPPORT ARTSAKH REFUGEES TODAY
In the face of ongoing indifference from the world, Armenians have once again found themselves confronting the specter of genocide. Compounded to this international apathy for Armenian life, were the deadly results of corruption in Armenia and the misdirected priorities in the Armenian Diaspora. Question to ponder as Armenians: How can we expect respect from the world, when we do not even understand the value of nationhood as a people? This perfect storm naturally resulted in the inevitable when dealing with genocidal neighbours: death, destruction, and the loss of a historic land that was continuously inhabited by Armenians for millennia—the Republic of Artsakh.
The Atken Armenian Foundation was perhaps the last organization to do a major cultural program in Artsakh back in the summer of 2022 with its Zartonk Academy project. Hope and empowerment were in the air; now we are only left with a dream ... again. One day there will be a reckoning and the genocidal panturkism of Turkey and Azerbaijan will be replaced by respect for the dignity and right to exist of the Armenian. The time will come, we have to believe. In the meantime, ACTION is needed ... and that's precisely what we do.
Our gut reaction to the ethnic cleansing of Artsakh and the escape from Azeri terror of the whole population of Artsakh was to enquire about our 70 or so Zartonk Academy participants from Artsakh. We learned that all had escaped safely except for one father who was murdered by an Azeri sniper after the ceasefire agreement and capitulation of the Artsakh defence forces. Our heart goes out to young Vladimir Kalstyan and his family for the ultimate sacrifice made by his father Igor.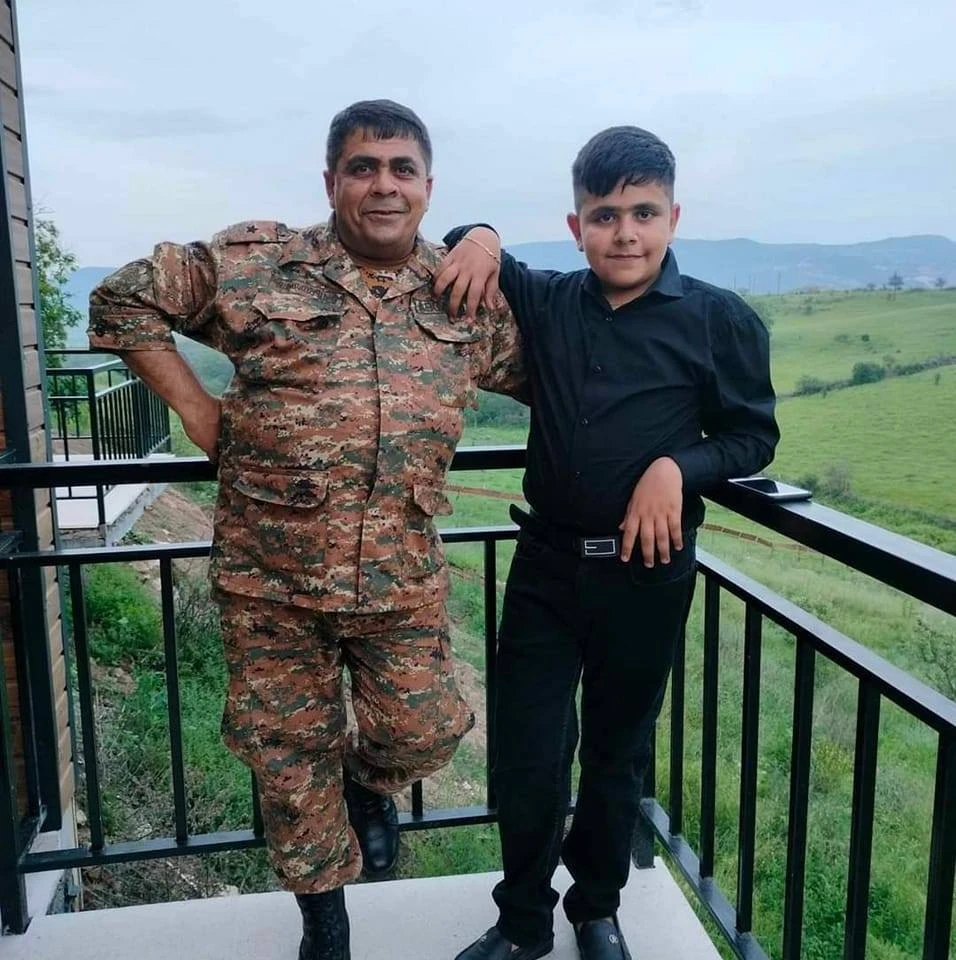 Projects with Transparent Armenia Charity Foundation
We immediately heard that Haik Kazarian, a young Armenian from Montreal who now lives in Armenia, was again working selflessly through a charity he co-founded in Armenia, the Transparent Armenia Charitable Foundation (TACF). The idea was simple enough: buy groceries and essentials at greatly reduced prices and deliver them to the refugees directly. We decided to help and set up a fundraiser on FB, raising a total of 9115 CAD to date and asked Haik to buy groceries and essentials on behalf of our generous donors. This collaboration epitomizes the mutual trust and respect that like-minded Armenians can and must share in serving the needs of our fellow Armenians facing an existential threat. The majority of volunteers assembled by Haik and his colleagues were foreigners living or visiting Armenia hailing from the United States, France, Belgium, Brazil, Argentina, England, and Sweden among others! Every donation and expense is meticulously recorded on the TACF Ledger, accessible through their website. As we advance to the second phase of our projects, we eagerly anticipate sharing updates about forthcoming TACF initiatives that aim to offer sustainable opportunities and longer-lasting support to the displaced people of Artsakh, aiding in their efforts to rebuild their lives in Armenia.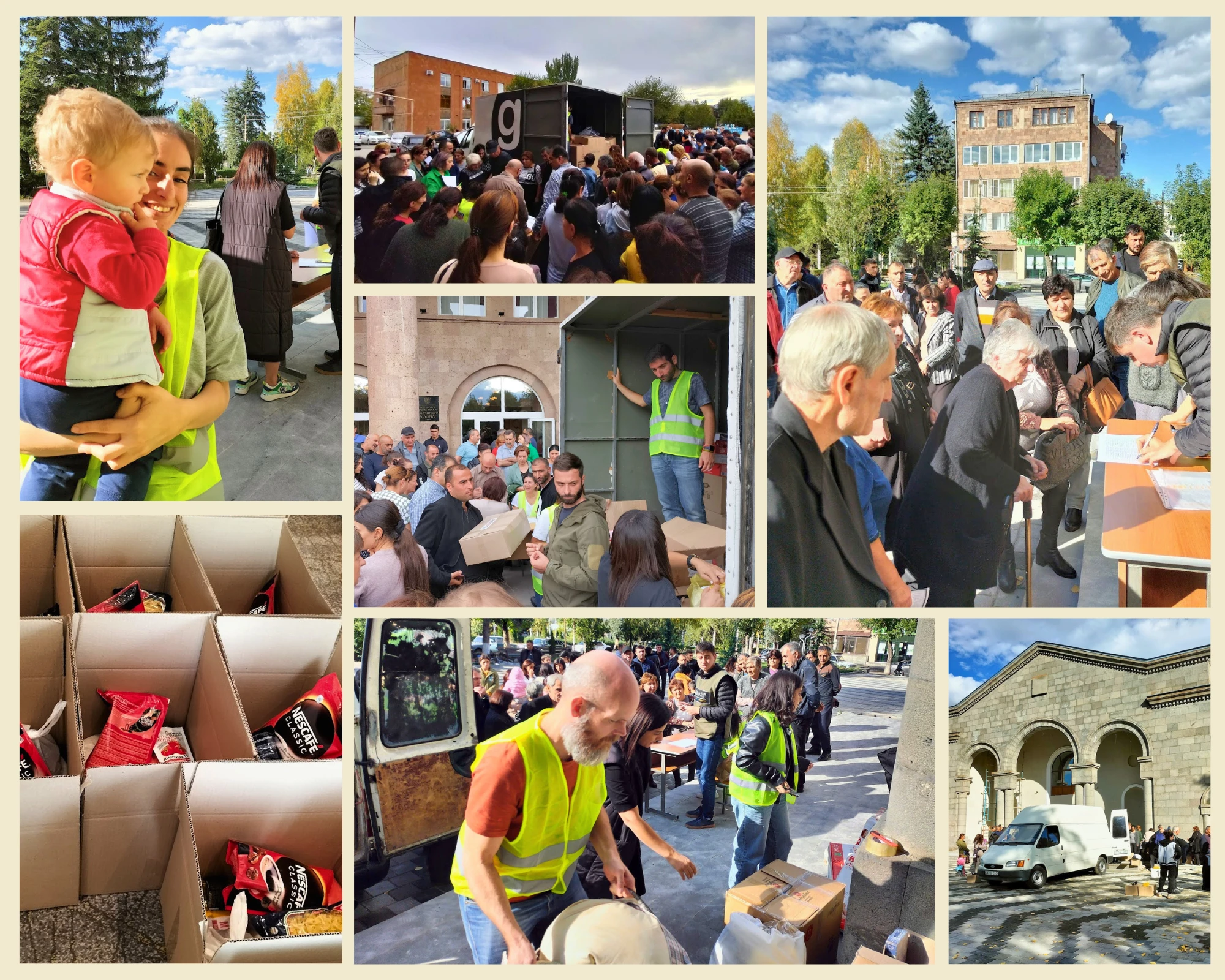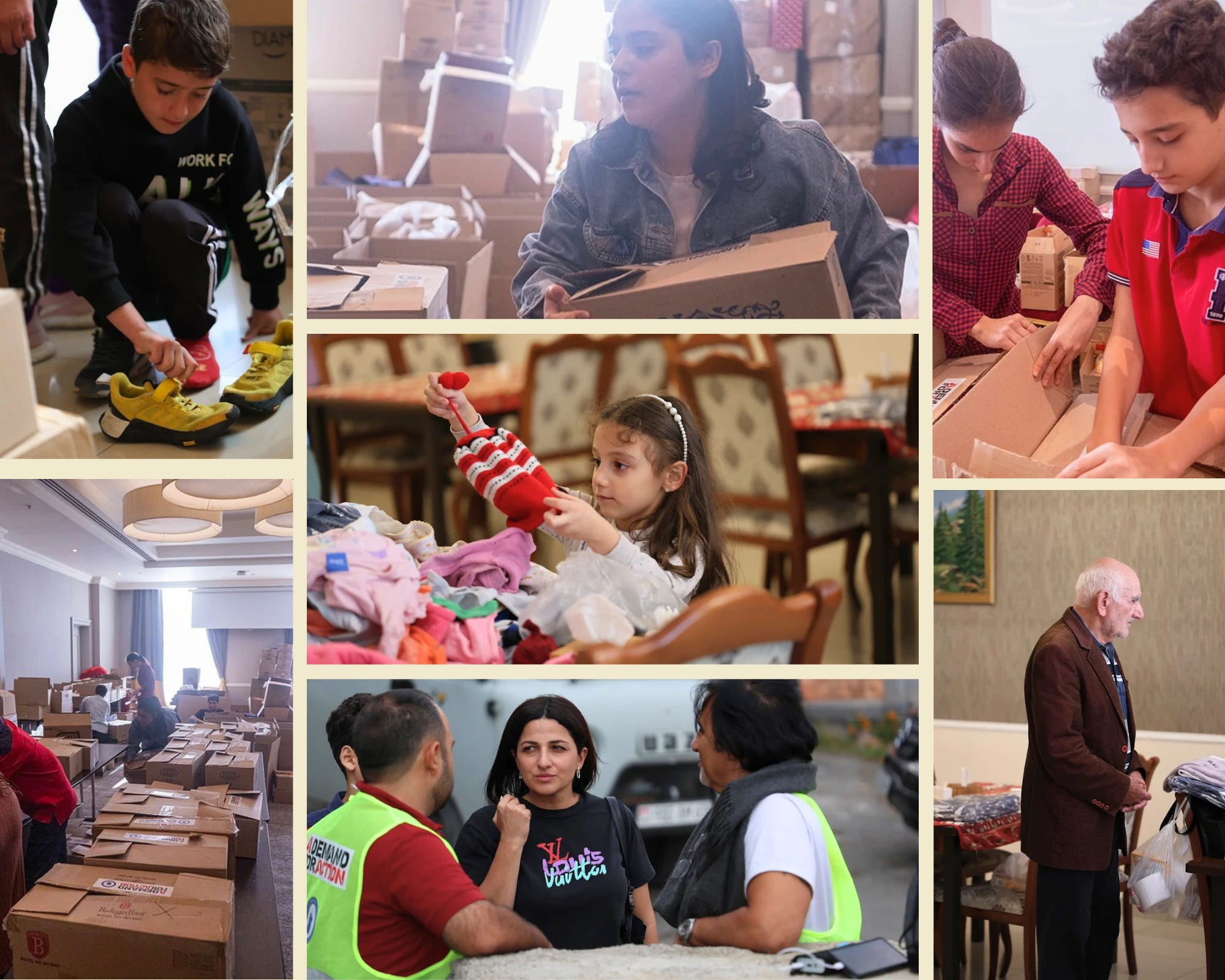 I WANT TO SUPPORT ARTSAKH REFUGEES TODAY
Projects with Syunik Development NGO
Our long-time collaborators in Armenia, the respected Syunik Development NGO based in the Vayots Dzor region were also on top of things, immediately. They hosted over 200 refugees at their summer camp location (Camp Siranoush) providing them with food, essentials, and moral support. Atken Armenian Foundation and Syunik Development NGO board member, Tony Halepli, instantly provided funds to help cover some of the expenses. Again, generosity and concern were shown by foreigners, including a group of Indian volunteers; Indians who work in Armenia and took time off to help their fellow Armenians. We are now working on a new project with Syunik NGO. Stay tuned!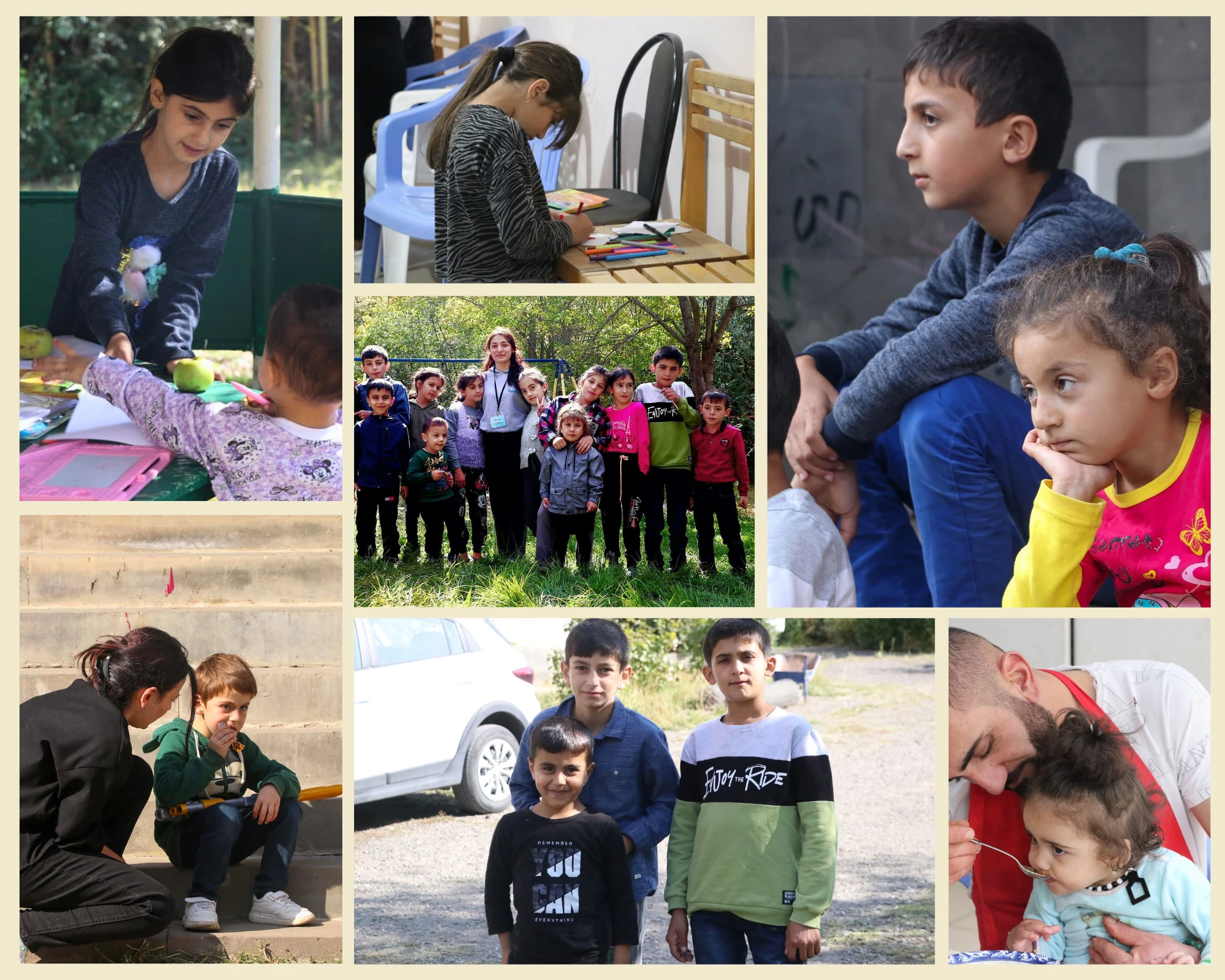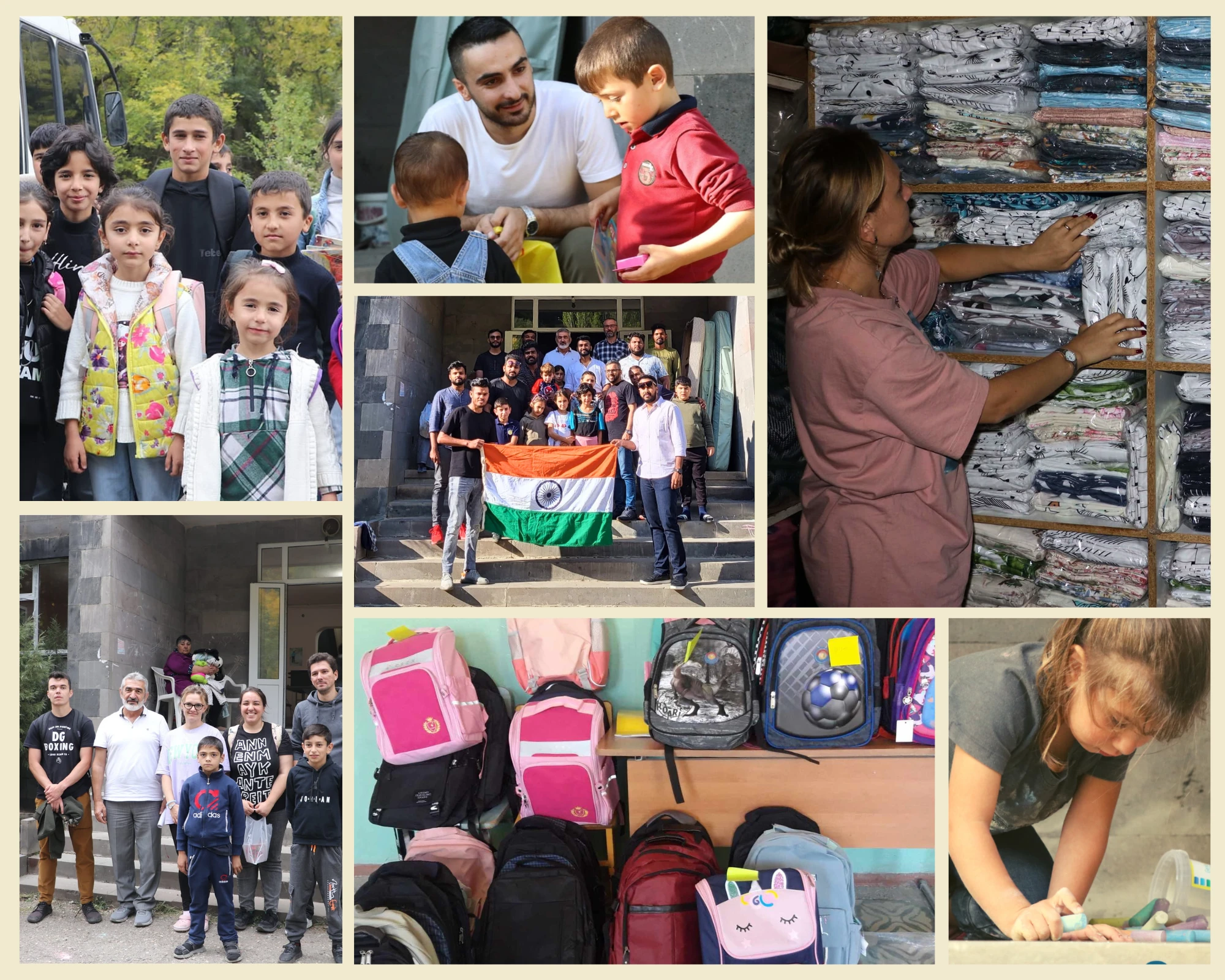 Atken's granddaughter, 15-year-old Naré, took the initiative to make a difference. She asked us to start a fundraiser (in lieu of gifts) on the occasion of her birthday for our Zartonk students and other children now trying to rebuild a life in Armenia proper. Within the first few days of Naré's fundraiser, we were able to purchase 100 school backpacks for 500 CAD under the supervision of Drs Jirayr and Rita Kuyumjian of Montreal who were in Armenia during this crisis. The fundraiser continued and Naré raised a total of 2090 CAD. Naré, and to each person who stood by her, thank you!
Now imagine if every Armenian child made the decision, even if just for a year, to forego gifts and raise funds for their peers in Armenia who have faced genocide... Would that not be a good lesson in empathy and love? Indeed two qualities the late Atken had in bucketloads...
Our work continues and we are crafting more programs aimed at nurturing the aspirations of all Armenians who steadfastly maintain the flame of hope and resilience within our nation. We owe it to Igor.
Van Armenian, president
Atken Armenian Foundation