A very special program to start in the Vayots Dzor region next month with our great friends at the Syunik-Development NGO. An initiative developed in collaboration with renowned Professor Dora Sakayan on the occasion of her 90th Birthday Fundraiser for the AAF. Thank you Dr. Sakayan and all donors who believe in the work we do for a stronger, empowered Armenian nation.
These "Resilience Hubs" should be in all regions of Armenia and Artsakh. We can do it!
Next Hub location is ready to go, 1st year cost is under 4000CAD, subsequent years 2500CAD.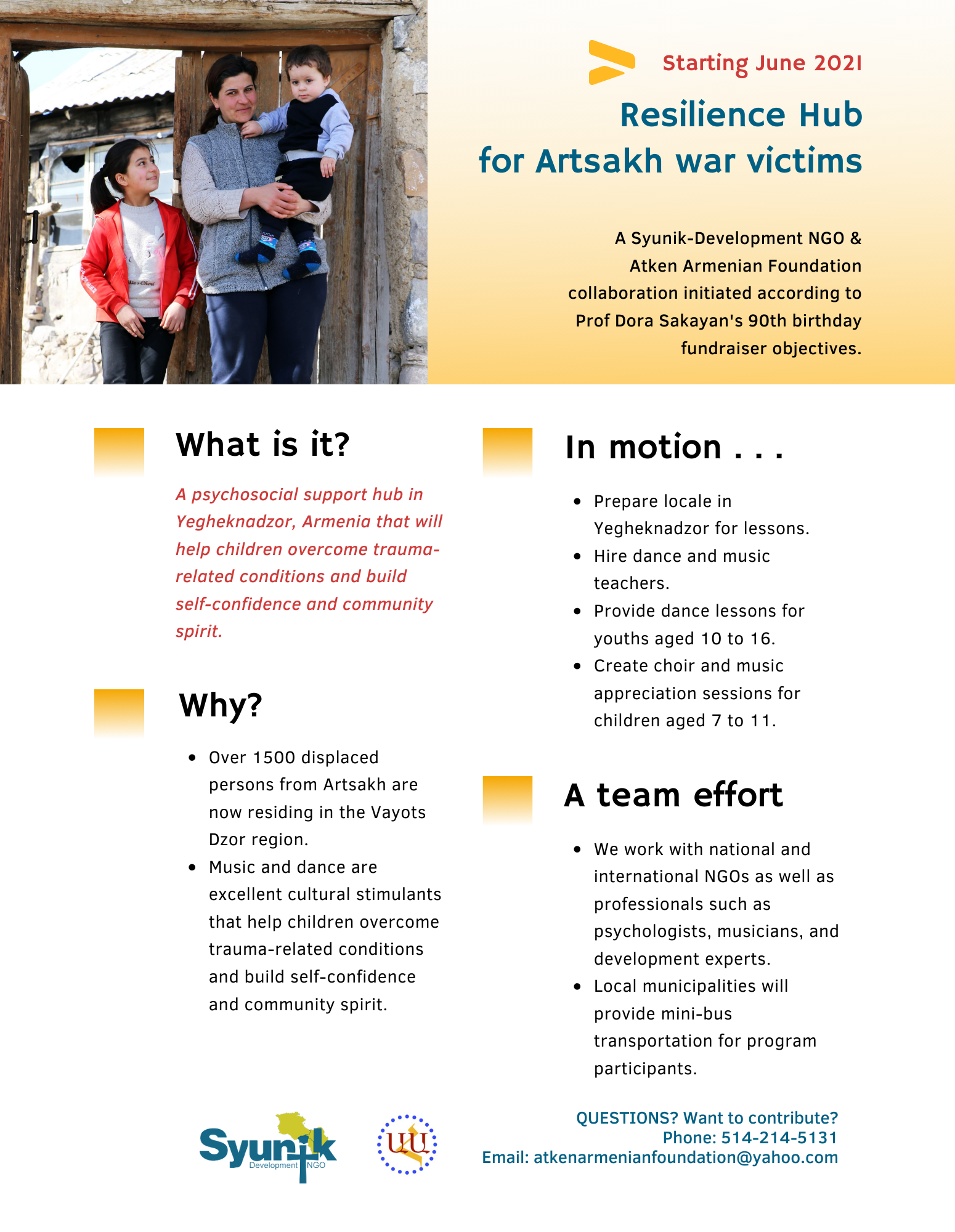 0People Reached0EngagementsBoost PostLikeCommentShare