URGENT
The AAF is currently focusing on assistance for REFUGEES FROM ARTSAKH.
We would ask you to support THREE PROJECTS. Always send us a note to indicate for which project you donated by emailing us at [email protected]
1) ARTSAKH TALENTS: Direct financial assistance to our 2022 Zartonk Academy in Artsakh students with whom we have direct contact. The full amount of your donation will go to help take the burden off the families of these great talents after having lost their homes and jobs.
2) HOUSING/EMPLOYMENT FOR ARTSAKH REFUGEES - VAYOTS DZOR (HEAR-VDz)
Help AAF make Homes available with Hope and Harmony: Support Housing and Employment for Artsakh Refugees in Vayots Dzor!
3) REFUGEE RELIEF: To continue donating to the work of Transparent Armenia Charitable Foundation (TACF) on projects implemented in collaboration with them, please either e-transfer to [email protected] (from Canada) or donate to our general PayPal Giving Fund link. 
TACF is Haik Kazarian's project overseen by our Yerevan-based board member Raffi Elliott.
BEST DONATION METHODS
Interac e-transfer:

Send directly to our account using the email

[email protected]

m
Check: Mail to

Atken Armenian Foundation, 2110 Harbour, Laval, QC, H7T 2M5.

PayPal: Donate through our PayPal link with no fees.
IMPORTANT INFORMATION
When donating, email us separately, specify the project, and provide your residence address for tax receipts.
NO FEES FOR ANY DONATION METHOD.
PayPal Giving Fund will email you an official tax receipt.
The AAF is always in full control of its projects in Armenia, sometimes implementing them in partnership with reliable local partners.
Make a Positive Impact Today!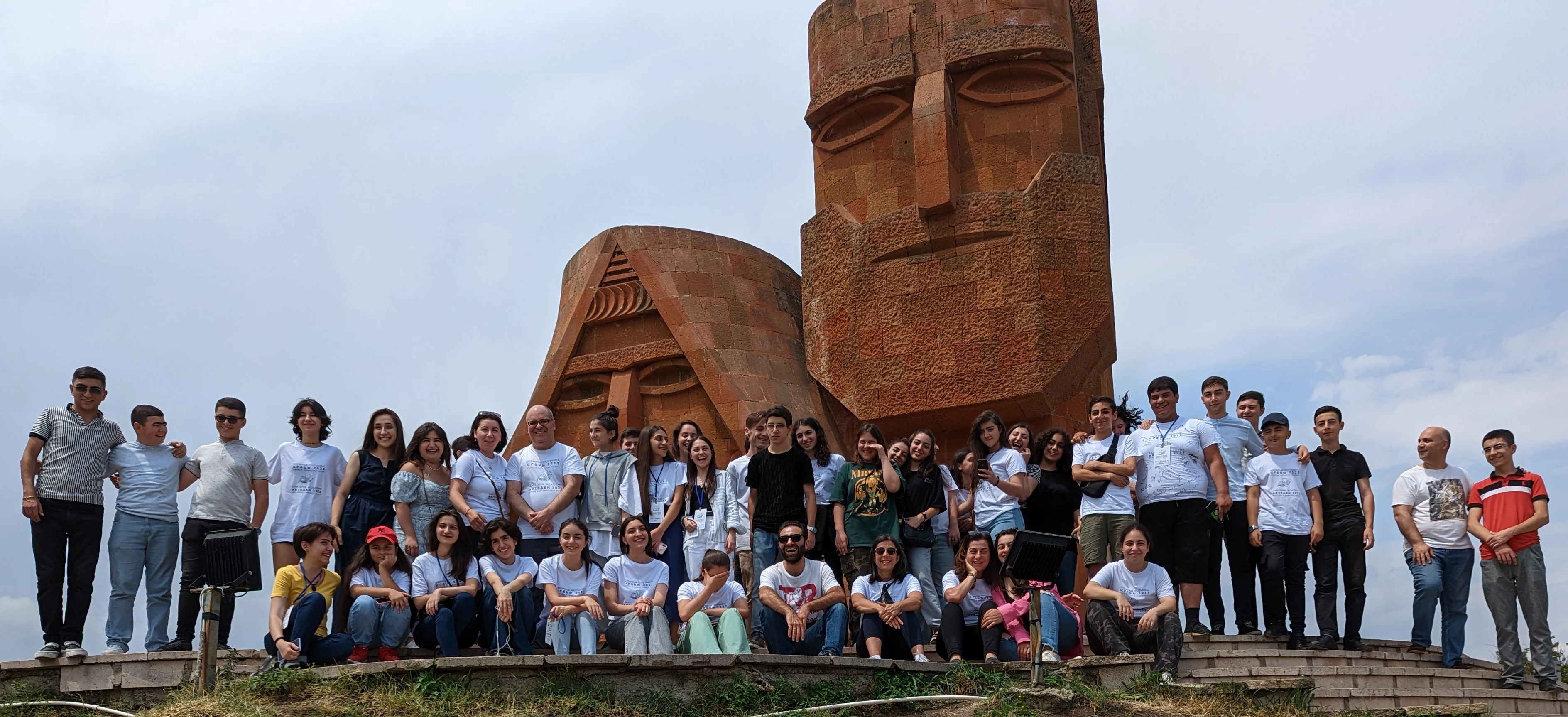 In the summer of 2022, the Atken Armenian Foundation was in Artsakh to run our Zartonk Academy. Over 70 students benefitted from professional music and creative writing training and we did collaborations with TUMO and the Lady Cox Rehabilitation Center. There is no doubt in our mind that if Armenians and their allies come together and bring Aliev and his regime to justice, THERE WILL BE ZARTONK IN ARTSAKH AGAIN!
Subscribe to our mailing list